PAWS GIVES ITS FOOD DONATION BOX A FACELIFT
If you visit Wags to Wiskers Animal Supply store in Ludington you will see something new.  The PAWS food donation box recently received a facelift.  The donation box, originally built for the organization by the girl scouts, was decorated with the organization's former name so an update was in order.
Shoppers who wish to make a donation can simply drop their donation into the box.  Donated food is used to support foster cats and dogs.
PAWS wishes to thank Eric and Wags to Wiskers for their support.
 KITTEN SEASON
It's kitten season here at Mason County PAWS.  We have already brought several pregnant cats into the PAWS foster system and are expecting kittens soon.  Our kittens are ready for adoption after 9 weeks of age.  More information on adoptable kittens will be posted after their arrival and will be found on our adoptable animal's page.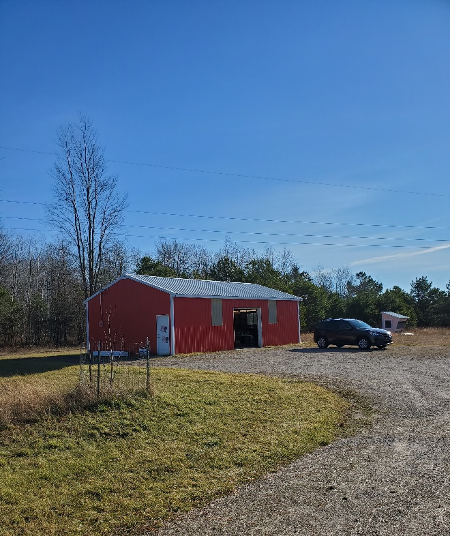 PROPERTY PURCHASE
In July 2020 PAWS finalized the purchase of 12-1/2 acres of land for the future site of its no kill shelter.
The property is located in Amber township and is situated on a paved road and has water and septic.
The property currently features a 24 by 40 foot pole barn as well as an older mobile home that is currently being dismantled and hauled away.
The purchase marks a significant milestone for PAWS.
The next step for the organization is to start raising money for the shelter building itself.  If you would like to contribute towards this goal, please use the donate button on the website.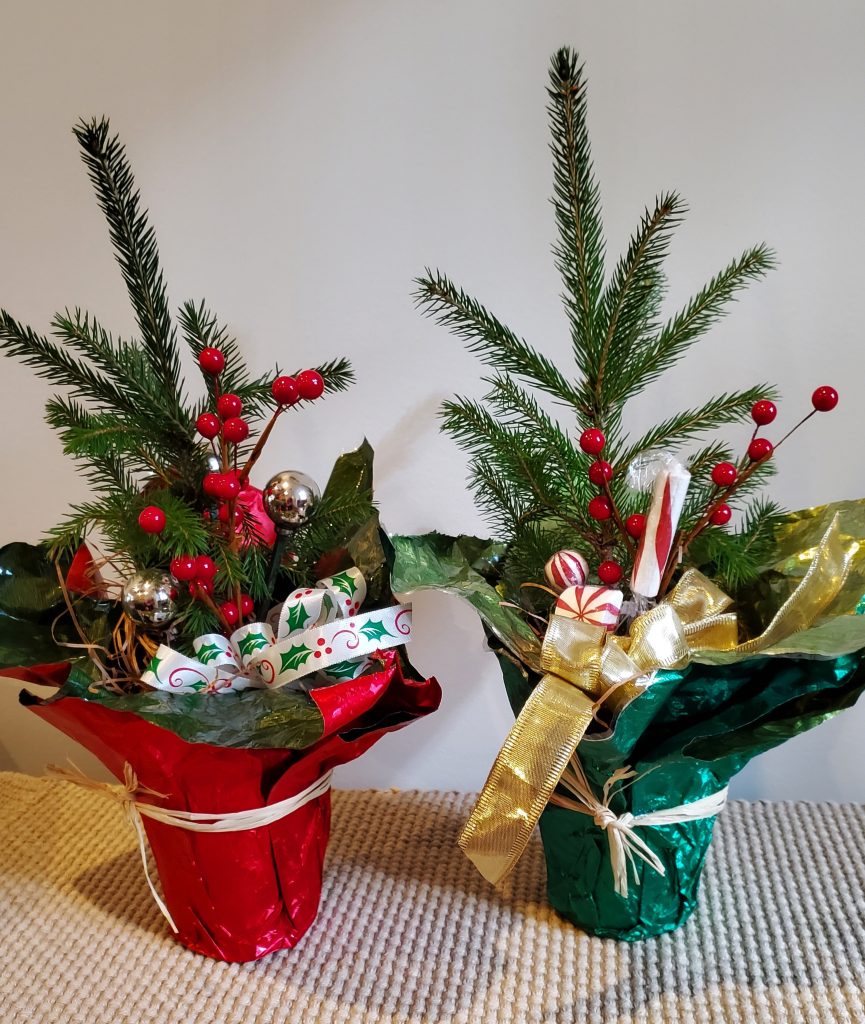 CHRISTMAS FUNDRAISER
In November, PAWS held a fundraiser by selling miniature Christmas tree decorations.
The decorations consisted of a live white spruce tree decorated for the season.  Once the holidays are over, the trees can be planted outside weather permitting.
Fifty trees were offered up for sale.  Presales went quickly and within a few days, all trees sold out.
Trees were available for pickup on November 28 and December 2 at the Pole barn on the PAWS property.  Due to the success of this fundraiser the group is looking to expand on this venture in 2021.
KITTY RESCUE
In November, a good Samaritan contacted PAWS about at kitty who had wandered onto their porch in need of help.  The kitty was in poor shape appearing to have had an encounter with a porcupine.   Volunteers with PAWS ran to the kitty's rescue.  The kitty was in bad shape.  In addition to having porcupine quills in his face and paw, he appeared to be suffering from dehydration and malnutrition possibly from the effect of having quills in his mouth.
PAWS volunteers quickly took the kitty to a vet where the quills were removed.  He also received fluids to help with his dehydration.  At the time of his vet appointment, the Kitty, given the name George, weighed in at only 4.5 lbs.  He was in deep distress.
After his vet appointment George went home with a foster who lavished loving care on him.  He was fed and fed and fed.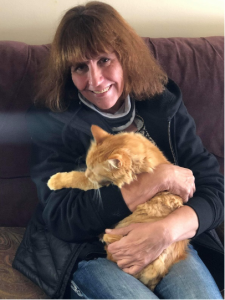 He was also shaved a bit to remove the mats of fur which could not be combed out.
Although his new hair style didn't do much for his appearance, he continued to get better, putting on weight and becoming more alert to his surroundings.
As of the end of 2020, George is doing well.  He currently weighs about 9.5 pounds and is starting to play with the other kitties at his foster home.
We are happy to say that in early 2021, George was adopted and went to his furever home.